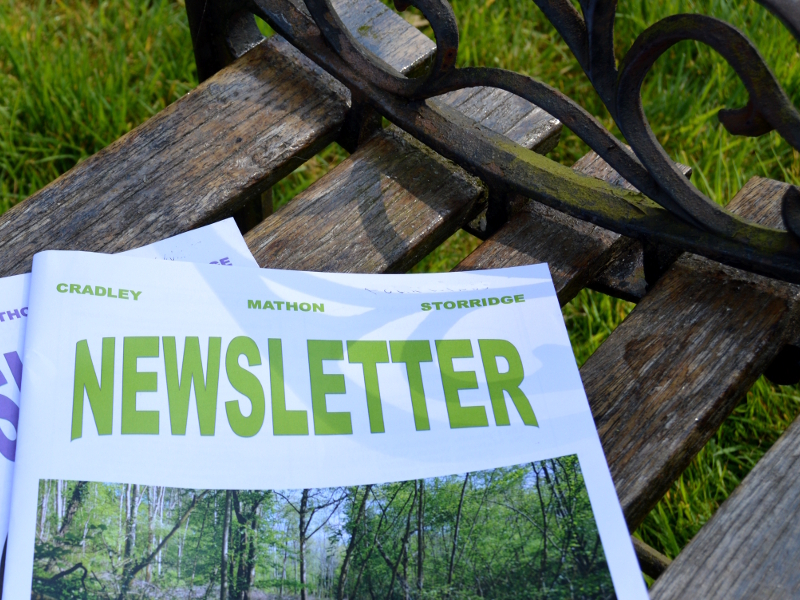 NEWSLETTER
During the lockdown the 'Newsletter Team' are unable to print and deliver the Newsletter as usual. However they will continue to produce the Newsletter every month. Subscribers can:
Read the newsletter online via the benefice newsletter website.
Contact the newsletter at cmsnewsletter2018@gmail.com and ask for a digital copy to be sent by e-mail
(During the lockdown there is no charge for access to the online/digital version.)
Subscribers who cannot access the digital copy of the Newsletter and who would like to request a printed copy can write to: Newsletter Editor, Barratts Cottage, Cradley, WR13 5NF
Normal deliveries with resume as soon as circumstances allow.